Autism potty training is one of the greatest challenges of autism parenting. Welcome back to my blog where we talk about the joys and challenges of parenting children on the autism spectrum. Today's topic is a big milestone in any child's life but can present unique challenges for our autistic kiddos: potty training. Diaper changing is one of those not so nice moments of parenthood. Sometimes after charging just one you may start wondering how soon you can start potty training your child. It's not so bad the first 6 months especially when baby is being exclusively fed on milk. This is because milk poop doesn't smell that bad. Trouble comes when they start eating solid food. The more variety of foods they try the stinker the soiled diapers. Getting your child potty trained is a huge achievement as a parent.
Besides saving you hundreds of dollars every month for diapers it is also a great milestone for your child. Potty trained children are one step closer to independence. Now potty training is not a walk in the park. It's hard work when dealing with a child considered as typical. It's even more difficult if your child is special needs and nonverbal. The following are some of the strategies I used to potty train my 3year old nonverbal child on the autism spectrum.
Disclaimer: I'm not a therapist, healthcare professional, nor do I pretend to be one on this blog. I am just a mom who has handled her fair share of motherhood challenges and is happy to share those experiences with others. The content on this blog is provided for general information purposes only. Please consult your family doctor or healthcare team for factual advice regarding your child's specific challenges.  
What is Autism Spectrum Disorder?
Autism Spectrum Disorder (ASD) is a developmental condition that affects social interaction, communication, and behavior. Each child on the spectrum is different, with varying degrees of challenges and strengths. Some children may be non-verbal, which means they don't use spoken language to communicate. You can read more on autism here.
Developmental Delays and Autism
It's essential to note that children with autism often experience developmental delays in various aspects of growth, such as speech, motor skills, and yes, toilet training. However, a delay doesn't mean it won't happen! Patience and a tailored approach can make a world of difference.
Signs of Readiness
Before embarking on the potty training adventure, look for signs that your child is ready. These can include:
Staying dry for longer periods
Showing interest in the toilet or potty chair
Discomfort with dirty diapers
Following simple instructions
Toilet Training Plan
Creating a toilet training plan can make this transition smoother for both of you. Here's how to design a comprehensive yet flexible toilet training plan tailored for your child's needs.
Why You Need a Plan
Having a plan provides a roadmap that brings order to a process that can be unpredictable. It offers a structure that can be reassuring for your autistic child, who may prefer routines and predictability. Additionally, it helps you, as a parent, stay consistent and focused during the potty training journey.
Before diving into the plan, make sure your child is showing signs of readiness for potty training. These can include showing discomfort with dirty diapers, showing interest in the potty, or adopting a particular posture when they need to go.
Components of a Toilet Training Plan
A comprehensive toilet training plan usually includes:
Potty Training Tools: List of all the items you'll need, such as a potty chair, training pants, wipes, and rewards.
Environment: A description of the potty training space, which should be comfortable and distraction-free.
Potty Schedule: Timings for when you'll take your child to the potty, starting with frequent intervals and gradually lengthening the time as they get more comfortable.
Positive Reinforcement: Types of rewards that you'll offer for successful potty attempts.
Monitoring and Logging: How you'll keep track of successful and unsuccessful potty trips.
Communication Methods: How you'll understand when your child needs to go, whether through signs, gestures, or other non-verbal cues.
Troubleshooting: Plans for dealing with setbacks or accidents.
Start with a frequent potty schedule and adjust as needed. It could be every 30 minutes initially, gradually stretching to longer intervals as your child becomes more successful. Set alarms or timers to remind both of you it's time for a potty break.
Positive Reinforcement Plan
This is where you list the rewards that you've found to be most effective in encouraging your child. It could be stickers, clapping, or a favorite song—anything that brings a smile to their face.
Keep a record of when accidents happen and when successful potty trips occur. This log can help you see patterns and adjust your approach accordingly.
Develop a non-verbal signal system or use picture cards to help your child communicate when they need to go. This is essential for non-verbal children and can make the process much smoother.
Troubleshooting and Flexibility
Every child encounter setbacks in potty training. Your plan should include potential problems like resistance, fears, or accidents, along with strategies for handling them. Remember, the plan is not set in stone; it's more like a living document that you can adjust based on your child's progress and needs.
As your child grows more comfortable with the process, make sure to update the plan to include new challenges like using public restrooms or transitioning to underwear.
The Toilet Training Process
Step 1: Preparing the Environment
Create a 'potty space' that is inviting and calm. The fewer distractions, the better. Keep all the supplies within reach. A key step in autism potty training is setting up the environment to be conducive to learning and practice. For children with autism, especially those who are non-verbal, an organized and calming setting can make a significant difference. Here's how you can prepare the environment for a more successful potty training experience. 
Choose the Right Equipment– Opt for a potty chair or a toilet seat reducer depending on what you think your child would be more comfortable with. A potty chair can be less intimidating as it's just the right size for them. A toilet seat reducer can be helpful if your child shows an interest in using the 'big' toilet like adults but needs a bit of extra support.
Accessibility Matters– Place the potty chair or toilet seat reducer in an accessible spot. Some parents prefer to start with the potty chair in a common area like the living room, moving it closer to the bathroom as the child becomes more comfortable.
Make It Inviting- Think about decorating the potty or the area around it with things your child finds interesting or comforting. This could be stickers of their favorite cartoon characters or soothing colors that they prefer. Make it look like a space where they would want to be.
Declutter the Space- Minimize distractions around the potty area. The goal is to focus your child's attention on the task at hand. Keep it simple and functional. Store necessary supplies like wipes, toilet paper, and an extra pair of clothes nearby, but avoid having toys or other items that can distract them.
Comfort Is Key- Some children on the autism spectrum have sensory sensitivities. Be mindful of things like the type of toilet paper you use or the wipes you choose. Make sure that the toilet seat is not too cold, as this can be uncomfortable and startling for them.
Safety First- Safety is especially important. Make sure the floor around the potty is not slippery. Use non-slip mats to provide better grip. If you are using a toilet seat reducer, ensure that it is securely attached to avoid any accidents.
Step 2: Potty Schedule
Based on your child's usual routine, create a potty schedule. Non-verbal cues like signing or showing the potty can help communicate that it's time to go.
Understanding Your Child's Routine– Before setting up a potty schedule, spend some time observing your child's natural routines. When do they usually have bowel movements or appear to need to go? Are there certain times of day when they seem more receptive to new activities? The more closely the potty schedule aligns with your child's natural tendencies, the more likely it is to be successful.
Start Simple- In the beginning, keep the potty schedule simple. Opt for set times to take potty breaks, such as right after meals or before bedtime. As your child gets more comfortable, you can start increasing the frequency of potty breaks.
Consistency is Key- Consistency helps your child understand what to expect, reducing anxiety and resistance. Try to stick to the potty schedule as closely as possible every day. However, be flexible enough to adapt if you see signs that your child needs to go outside of the planned times.
Non-Verbal Cues and Timers- For a non-verbal child, visual timers can be an excellent tool. These give a visual representation of time passing, which can be easier for them to understand than abstract concepts like "in a little while." You can also use non-verbal cues like showing a picture of a toilet or using sign language to indicate that it's time for a potty break.
Involve Them in the Process- Allow your child to participate in the process. For example, let them turn off the visual timer or carry their potty chart to the bathroom. The more involved they are, the more empowered they'll feel.
Log and Adjust- Keep a potty log to track when your child successfully uses the potty and when accidents happen. Over time, you'll likely notice patterns that can help you fine-tune the schedule for better success.
Review and Tweak– Don't be disheartened if things don't work out immediately. Review the schedule every week to see what's working and what isn't. Maybe your child is more responsive in the mornings or after having a drink. Use these insights to adjust your schedule accordingly.
Celebrate Consistency- Once your child starts following the potty schedule consistently, make sure to celebrate this milestone. Positive reinforcement can be a powerful motivator, reinforcing the habit you're trying to establish.
Step 3: Sit and Wait
In the beginning, have your child sit on the potty at scheduled times, even if they don't go. It helps them get used to the process.
What Does "Sit and Wait" Mean? – In the initial stages of potty training, having your child sit on the potty at scheduled times serves a dual purpose. First, it helps your child get used to the sensation of sitting on the potty, which can be unfamiliar and even intimidating. Second, it increases the chance that they'll actually "go" during one of these scheduled sittings, providing an opportunity for positive reinforcement.
Keep the Duration Reasonable- How long should your child sit and wait? The answer varies, but usually, 3-5 minutes is a reasonable amount of time. If your child seems anxious or uncomfortable, you may want to start with even shorter intervals.
Setting the Mood- Some children find the act of sitting on the potty boring or confusing. You can ease this by creating a calm atmosphere. Soft background music, a simple book, or a favorite but not overly stimulating toy can help. Keep the focus on making the potty a positive place to be.
Body Language and Non-Verbal Cues- Since your child is non-verbal, pay close attention to body language. Grimacing, holding their stomach, or even looking down could be indicators that they need to go. Acknowledge these signs positively to encourage communication.
Use Visual Timers- Visual timers are a fantastic tool for non-verbal children. These timers show a visual countdown, helping them understand the concept of waiting. When the timer goes off, make a positive gesture, like clapping or giving a high-five, regardless of whether they were able to "go."
Accompany Them- Especially at the start, your presence will provide comfort and security. You can gradually step back as your child becomes more independent, but in the beginning, plan to sit with them.
Discuss the Experience- After each session of "Sit and Wait," whether successful or not, validate the experience. Use simple phrases, gestures, or even visual aids to communicate that you're proud of them for trying.
It's Okay if Nothing Happens- Remember, the goal at this stage isn't just about "going potty." It's about getting comfortable with the idea and the sensations associated with it. If they don't go, that's completely okay. There's always next time.
Celebrate the Waiting- The process of waiting can be a milestone to celebrate. It means your child is getting accustomed to the routine, and that's a step toward independence. Potty training is more of a marathon than a sprint, especially for our special kiddos. The "Sit and Wait" step is crucial because it lays the groundwork for everything that comes after. So, take your time, be patient, and celebrate the small victories along the way.
Step 4: Celebrate Small Wins
Any progress, like the first time they use the potty, is worth celebrating. Use lots of positive reinforcement. When it comes to potty training, the tiniest milestones deserve grand celebrations. In this stage, the motto is: "There are no small wins, only big victories in tiny packages." Here's why celebrating every little success is crucial and how to do it effectively.
Why Celebrate Small Wins? – Positive reinforcement is a proven technique for shaping behavior, especially in children with autism. Every small win—be it the first time sitting on the potty or signaling the need to go—brings your child one step closer to being potty trained. By celebrating these moments, you reinforce the idea that they've done something excellent, encouraging them to do it again.
Pick the Right Rewards- Rewards can vary depending on what motivates your child. Some children might respond well to tangible rewards like stickers or a small toy, while others may prefer sensory rewards such as bubbles or a favorite song. Keep a variety of small rewards on hand to maintain interest and enthusiasm.
Immediate Recognition- The key to positive reinforcement is immediacy. Celebrate the win as soon as it happens. This immediate association between the good behavior and the reward will make it easier for your child to understand what they're being praised for.
Create a Reward Chart- Visual aids are especially helpful for non-verbal autistic children. Create a simple reward chart with spaces to place stickers or draw happy faces whenever your child successfully completes a step in the potty training process. Display this chart near the potty to serve as a constant motivator.
Use Excitement as a Tool- Your enthusiasm can be infectious. Clap, cheer, or dance—whatever gets the message across that something wonderful has happened! Your child is likely to mirror your excitement, reinforcing the positivity of the experience.
Verbal Praise- While your child may be non-verbal, it doesn't mean they don't understand spoken language. Simple phrases like "Good job!" or "You did it!" can still have a powerful impact. Pair these words with actions or visual cues for more effective communication.
Family Involvement– Incorporate other family members into the celebrations. This not only validates the child's accomplishment but also establishes the potty training milestone as a family victory, enhancing its importance.
Be Consistent but Flexible- While consistency in rewarding good behavior is essential, it's also crucial to be adaptable. If you notice that a certain type of reward is no longer effective, feel free to switch it out for something that sparks your child's interest again.
Keep the Bigger Picture in Mind- Remember, each small win is a building block towards your child's independence and self-sufficiency. Celebrating these moments isn't just about potty training; it's about instilling confidence and capabilities that will serve them in other areas of life as well.So, go ahead, throw that mini-party every time your child takes a step forward in their potty training journey. These celebrations won't just make your child feel accomplished; they'll remind you of the progress you're both making.
Positive Reinforcements
Offer immediate rewards like a sticker or a favorite toy whenever your child successfully uses the potty. Non-verbal children may benefit from visual rewards, like a colorful chart where they can add a sticker each time they go. When you're potty training a non-verbal autistic child, positive reinforcements can be your best friend. The phrase "positive reinforcement" may sound technical, but it simply means encouraging a behavior you want to see more of by rewarding it. Let's dig deep into how this works and why it's so effective, especially for children with autism.
The Science Behind Positive Reinforcement
Studies show that when a behavior is followed by a positive stimulus, it's likely to be repeated. For children on the autism spectrum, this can be a particularly effective way to encourage new skills and behaviors. This is especially true for non-verbal children who might not fully grasp verbal explanations but can understand and appreciate rewards.
Types of Positive Reinforcements
Positive reinforcements can be as diverse as our kids themselves. Here are some types to consider:
Tangible Rewards: Stickers, small toys, or a favorite treat.
Sensory Rewards: A burst of bubbles, a soft texture, or a soothing sound.
Social Rewards: Smiles, claps, and cheers can be surprisingly effective.
Activity Rewards: A couple of minutes of a favorite game or video.
Timing is Crucial
For positive reinforcement to work, the reward must immediately follow the desired behavior. If your child successfully uses the potty, offer the reward right then to solidify the association between the behavior and the reward.
Consistency is Key
Be consistent with your reinforcements. If you offer a sticker one time and then forget the next, it may confuse your child. A consistent approach helps to clearly signal which behaviors are being encouraged.
Individualization Matters
What works for one child may not work for another. Pay attention to your child's specific likes and dislikes to pick the most motivating rewards. Some children may love stickers, while others are indifferent to them but love music.
Visual Aids
For non-verbal children, visual aids like a reward chart can add another layer of effectiveness to positive reinforcement. Use pictures to represent the potty, a successful potty attempt, and the reward. This can help your child understand the sequence of events and what is expected.
Avoid Negative Reinforcements
It's easy to get frustrated and focus on what's not working, but try to avoid punishments or negative reinforcements. These can cause anxiety and deter your child from engaging in the potty training process.
Small Steps, Big Gains
Sometimes, the reward might be for a smaller step, like just sitting on the potty without fuss. Celebrate these moments; every small step is progress.
Sustainability
While it's good to start with immediate, tangible rewards, think about sustainable positive reinforcements that can continue to be meaningful for your child. Transitioning from a sticker to verbal praise accompanied by a hug can be a long-term strategy.
Not Just About Potty Training
The skills you and your child learn in using positive reinforcement for potty training can be applied to other areas. Whether it's learning to tie their shoes or mastering a new word, the power of positive reinforcement extends far beyond the bathroom.
Visual Supports
Since non-verbal autistic children rely heavily on visual cues, consider using a visual schedule or chart to indicate when it's time for a potty break. Pictures can help your child understand each step of the process. As visual cues are crucial for non-verbal autistic children, consider putting up step-by-step pictorial instructions near the potty. These can serve as visual prompts that guide them through the process, from pulling down their pants to flushing the toilet.
Why Visual Supports?
For many autistic children, especially those who are non-verbal, visual information is easier to understand and remember than spoken words. Visual aids offer a concrete, clear method of communication that can complement or substitute verbal instruction.
Types of Visual Supports
There are various types of visual supports to choose from, each with its pros and cons. Some commonly used ones are:
Picture Cards: Individual cards that depict each step of the toilet routine.
Visual Schedules: A series of pictures in sequence, displaying the steps for using the toilet.
Social Stories: These include both images and text, telling a story that models the desired behavior.
Timers: A visual timer can indicate how long a child should sit on the potty.
Digital Apps: There are apps designed specifically for potty training, with visual cues and rewards.
How to Create Effective Visual Aids
Simplicity is Key: Use clear, simple images that represent each step of the potty routine. Avoid clutter or overly detailed visuals that can distract or confuse.
Consistency: Make sure to use the same visuals every time to promote recognition and understanding.
Size Matters: Ensure the visual aids are large enough to be easily seen but not so large that they become cumbersome.
Placement: Place these aids where they can be easily seen during the potty routine—maybe near the toilet or along the route to the bathroom.
Interaction: Whenever possible, make your visual aids interactive. Allow your child to move a picture from the "To Do" side to the "Done" side after completing each step, for example.
Using Visuals During Potty Time
Every time you take your child to the toilet, go through the visual schedule with them. Point to each picture as you complete that step. This helps reinforce the sequence and prepares your child for what comes next.
Revisiting and Revising
Visual aids are not a "set and forget" tool. As your child becomes more accustomed to the toilet routine, you may need to update your visual aids. This could be to include more complex steps like flushing the toilet or washing hands with soap, or to phase out steps that your child has mastered.
Social Story
A 'Social Story' is a narrative that breaks down the steps of an activity into easy-to-understand parts. You can read a social story about potty training to help your child understand what to expect and why it's important.
What is a Social Story?
A social story is a short narrative that explains social situations and concepts in a way that's easy for autistic children to understand. Typically, it combines simple, explicit language with pictures and sometimes even interactive elements to help children understand what to expect from various social interactions or activities, like potty training.
Why Social Stories?
For children on the autism spectrum, especially those who are non-verbal, social stories can be a game-changer. They serve as a roadmap, providing structure and predictability to situations that might otherwise be confusing or stressful.
Components of a Potty Training Social Story
Your potty training social story should include:
The purpose of potty training
Where the potty is located
Steps to take when feeling the urge to go
The sequence of actions: pulling down pants, sitting, wiping, flushing, washing hands
Positive outcomes like feeling clean and getting a reward
Make it Visual
Since we're focusing on non-verbal children, visuals are your best friend. Use clear, easy-to-understand images to accompany each step of the social story. You could use photos, drawings, or even clip art.
Keep it Simple and Specific
The story should be simple, direct, and specific to your child's experience. Avoid abstract concepts or jargon. Use straightforward language like, "First, we pull down our pants. Then we sit on the potty."
Interactive Elements
If possible, make your social story interactive. This could be as simple as adding Velcro pictures that your child can place in the correct sequence, or using a digital format where they can tap or swipe through the story.
Review Regularly
Make a habit of reviewing the social story regularly, especially during the early stages of potty training. Before each potty attempt, quickly go through the story to remind your child of what's expected.
Positive Affirmation
End the social story with a positive affirmation or a reward, like a star or a sticker, to give your child a sense of accomplishment.
Adjust as Needed
As your child becomes more comfortable with potty training, you can adjust the social story to include new steps or tackle new challenges, like transitioning from a potty chair to a regular toilet.
Involve Them in the Creation
If your child has specific likes or interests, incorporate them into the story to make it more engaging. It could be as simple as using their favorite color as a background or incorporating a beloved character as a guide through the story.
Toilet Training Issues
Potty training is a milestone filled with ups and downs. While celebrating those first successful potty attempts is amazing, you're also likely to encounter some bumps along the way. This is especially true when toilet training a non-verbal autistic child. Let's delve into some common toilet training issues and explore strategies to tackle them head-on.
Resistance to the Potty
One of the first issues you might face is your child's resistance to even sit on the potty. This can be due to sensory issues, fear of the unknown, or just a general dislike of change.
Solution: Gradual exposure is key. Let your child explore the potty without the pressure to use it. You could start by having them just touch it, then sit on it fully clothed, and eventually, try it out for its intended purpose. Reinforce each step with rewards and positive affirmations.
Difficulty in Understanding Timing
Your child might struggle with understanding when it's time to go. This can lead to accidents and can be particularly challenging for non-verbal children who can't articulate their needs.
Solution: Stick to a strict potty schedule in the beginning, with frequent reminders and visits to the potty. Use visual aids like timers or picture cards to help them understand the concept of time in relation to potty use.
Fear of Flushing
The sound and action of flushing can be terrifying for some autistic children, who can be sensitive to loud noises or sudden movements.
Solution: Desensitize them to the sound by letting them watch you flush while they stand at a comfortable distance. Gradually, encourage them to come closer and eventually let them try flushing themselves.
Sensory Issues with Wiping
The sensation of toilet paper can be uncomfortable for some children, leading to improper wiping or a refusal to wipe at all.
Solution: Experiment with different types of wipes to find a texture they're comfortable with. You could also use a bidet or wet wipes as alternatives.
Communication Barriers
For non-verbal children, indicating the need to use the potty can be a significant hurdle.
Solution: Establish a simple sign or gesture for potty needs and practice it consistently. Use picture cards or a digital communication app tailored for non-verbal children to help bridge the communication gap.
Regression or Setbacks
Even after successfully using the potty for some time, your child might suddenly start having accidents again or refuse to use the potty.
Solution: Regression is often a sign of stress or a big change in your child's environment. Stick to the routine as much as possible and reassure your child that it's okay. Return to using positive reinforcements and your potty schedule until the habit is re-established.
Public Toilets
The unfamiliar environment of a public toilet can be unsettling for an autistic child.
Solution: Practice at home by changing the setup occasionally, making it more like a public restroom. Bring familiar items like their preferred soap or wipes when using public facilities.
Timing your potty training
It is very important to start your potty training journey when it's the right time for your child. Many children are ready for the transition between ages of 18 months and 24 months. However, as we know kids are different and maybe yours may not be ready to learn that early. Do not despair because the success of potty training a non-verbal autistic child highly depends on their physical development and developmental milestones. To know if your child is ready for potty training ask yourself the following questions.
Can my child walk to the bathroom?
Is my child showing any interest in using the toilet?
Is my child showing any interest in wearing big kids' underwear?
Can my child understand the act of going to the bathroom?
Is my child able to keep a dry diaper for more than 2 hours?
Is my child able to follow simple directions?
If you answered yes to most of the questions then your child may be ready for potty training.
How I dealt with timing issues
In my case when I first tried to potty train my son was about 2 years old. Although he was the right age, his developmental delays could not allow me to answer yes to the above questions. As a result, I gave myself a full year to teach him everything toilet training related slowly until he understood the concept.
We set up a training potty in the bathroom. I started to go with him each time I wanted to use the bathroom. I would pull his diaper down and encourage him to sit on his potty. We would sing to him a made up "sit on the potty" song the whole time. If he did something on it, I would celebrate with him and if nothing happened it was not a big deal. He started to wear big kids' underwear on top of his diaper. I got colorful ones with lots of things he liked such is cars and animals. I would also try to label each activity as we were doing it so that he would learn to match the words to the actions.
Preparing for potty training
Thorough preparation is key to successfully potty training non-verbal autistic kids. When you have figured out that both you and the child are ready for potty training then the first thing you need to do is prepare. Make a list of all the things you would like to use during the training period. Put them where you can easily access them. A list of some of the things you might need includes
A clock
Candy or any other reward items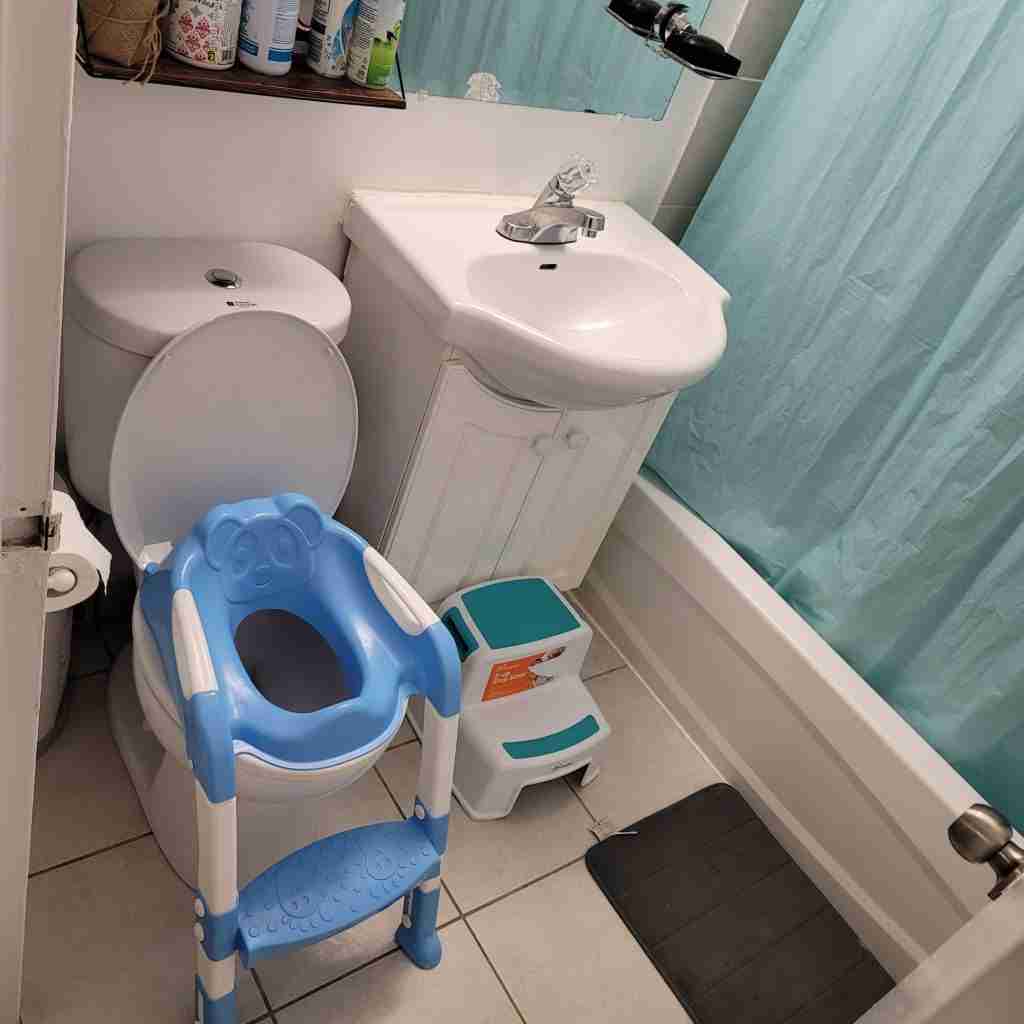 How to use the potty training items
When my son was ready for potty training, I realized that he didn't want to use the training potty because he viewed it as his chair while waiting for me to use the bathroom. As a result, I ended up buying a toilet ladder for him to use the real toilet. I found this to be the best decision I did as we never had to transition from the training potty to the actual toilet. Using the ladder and the actual toilet also helped with the elimination of constant cleaning up sessions.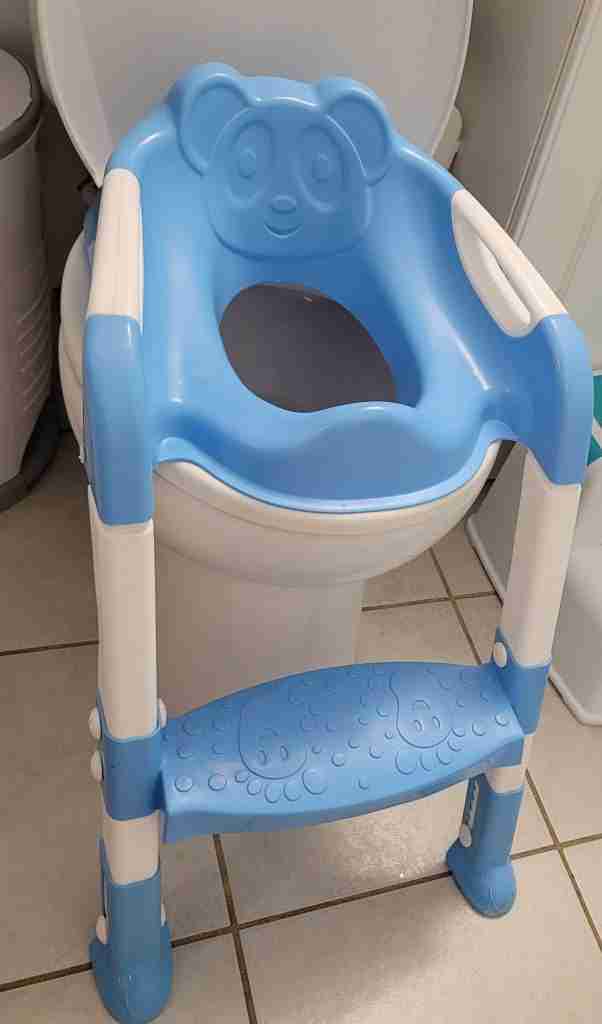 In the beginning there will be a lot of accidents as your child gets used to not having a diaper on. Therefore, to lessen the number of times you have to wash off the underwear just buy as many as you can. If you can't find a log sheet you can prepare your own. All you need is somewhere to record the time when you take your child to the toilet. This helps to check the intervals between toilet visits. When I started, I would take him every after every 20-30 minutes. If he didn't do anything then I would take him every 5 minutes after that until he managed to at least pee.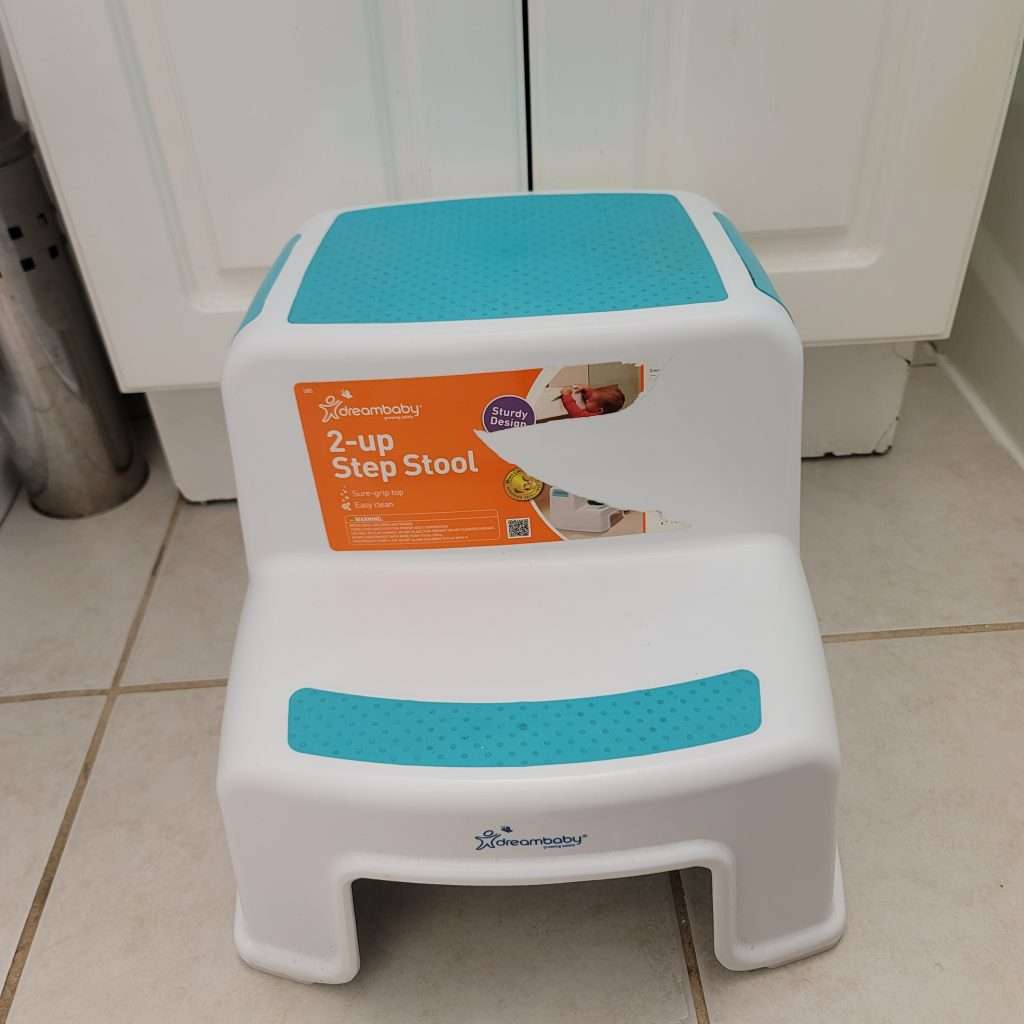 Patience
Potty training autism kids who are non verbal is not a one-day job. It takes time maybe 2 weeks, a month or even a year. In the case of nonverbal ASD children it can take even longer. Sometimes it is very difficult for our kiddos to grasp many steps at the same time. Therefore, as a parent you must have the patience to teach one thing at a time until they have mastered the whole process.
When training my son, I started with him getting familiar with the bathroom. I would go with him each time and help him with undressing, climbing the ladder, sitting, dressing and hygiene. When he was able to sense that he needed to use the bathroom on his own, I then moved to teaching him how to undress. I would make sure that he was wearing shorts or pants that were easy to remove on his own. Nothing with a zip or button. It didn't take long for him to master climbing and sitting on the toilet. within a year he was able to go to the washroom independently.
However, we still have to follow him and remind him to wash his hands. It's been 2 years now trying to master potty training and he is still learning how to thoroughly wipe clean after a poop session. So be patient when potty training and don't rush the child especially when they have a developmental delay.
Consistency
Potty training requires a great deal of consistency. Try to use the same phrases, same location of the bathroom and establish some sort of toilet routine. The reason why you should try to be consistent is so you don't confuse the child. In order to maintain consistency, start your potty-training journey at a time when both you and your child are spending at least a week or more at home. This is so that when you ditch the diapers your child has enough time to get used to not wearing them and using the bathroom instead.
Rewards and consequences
It is difficult to break a habit in kids. They will need a dear understanding of why something that was acceptable like peeing in the diaper is suddenly now being considered a bad thing. Rewards and consequences are very crucial in your potty-training journey. Use rewards to motivate a repeat of good behavior like peeing in the potty and establish consequences for when accidents happen.
You know what motivates your child and how you discipline and caution them. In the case of my nonverbal ASD son who doesn't understand much of "do this to get this" I tried candy as reward for using the potty but it didn't help because he didn't like eating it. I then realized that all he wanted was a simple praise when he did good. So, each time he went potty I would clap and give him So much praise.
Although it is difficult for him to understand facial expressions and other social cues, he is great at understanding the tone of the voice to know when someone is being playful, mean or serious. Therefore, I would make my praise as cheerful as possible. In the case of an accident, I would use a serious tone and made a big deal out of it until he finally understood that peeing in his pants was not acceptable.
Relax
So, this was just a glimpse of my experience potty training a non-verbal autistic child. I'm sure by now you have figured out that it wasn't as easy as many would think. Take your time do not put so much pressure on yourself or your child and learn to accept that accidents will happen.