Potty training a non-verbal autistic child is one of the greatest challenges of autism parenting. Diaper changing is one of those not so nice moments of parenthood. Sometimes after charging just one you may start wondering how soon you can start potty training your child. It's not so bad the first 6 months especially when baby is being exclusively fed on milk. This is because milk poop doesn't smell that bad. Trouble comes when they start eating solid food. The more variety of foods they try the stinker the soiled diapers. Getting your child potty trained is a huge achievement as a parent.
Besides saving you hundreds of dollars every month for diapers it is also a great milestone for your child. Potty trained children are one step closer to independence. Now potty training is not a walk in the park. It's hard work when dealing with a child considered as typical. It's even more difficult if your child is special needs and nonverbal. The following are some of the strategies I used to potty train my 3year old nonverbal child on the autism spectrum.
Disclaimer: I'm not a therapist, healthcare professional, nor do I pretend to be one on this blog. I am just a mom who has handled her fair share of motherhood challenges and is happy to share those experiences with others. The content on this blog is provided for general information purposes only. Please consult your family doctor or healthcare team for factual advice regarding your child's specific challenges.
Timing your potty training
It is very important to start your potty training journey when it's the right time for your child. Many children are ready for the transition between ages of 18 months and 24 months. However, as we know kids are different and maybe yours may not be ready to learn that early. Do not despair because the success of potty training a non-verbal autistic child highly depends on their physical development and developmental milestones. To know if your child is ready for potty training ask yourself the following questions.
Can my child walk to the bathroom?
Is my child showing any interest in using the toilet?
Is my child showing any interest in wearing big kids' underwear?
Can my child understand the act of going to the bathroom?
Is my child able to keep a dry diaper for more than 2 hours?
Is my child able to follow simple directions?
If you answered yes to most of the questions then your child may be ready for potty training.
How I dealt with timing issues
In my case when I first tried to potty train my son was about 2 years old. Although he was the right age, his developmental delays could not allow me to answer yes to the above questions. As a result, I gave myself a full year to teach him everything toilet training related slowly until he understood the concept.
We set up a training potty in the bathroom. I started to go with him each time I wanted to use the bathroom. I would pull his diaper down and encourage him to sit on his potty. We would sing to him a made up "sit on the potty" song the whole time. If he did something on it, I would celebrate with him and if nothing happened it was not a big deal. He started to wear big kids' underwear on top of his diaper. I got colorful ones with lots of things he liked such is cars and animals. I would also try to label each activity as we were doing it so that he would learn to match the words to the actions.
Preparing for potty training
Thorough preparation is key to successfully potty training non-verbal autistic kids. When you have figured out that both you and the child are ready for potty training then the first thing you need to do is prepare. Make a list of all the things you would like to use during the training period. Put them where you can easily access them. A list of some of the things you might need includes
A clock
Candy or any other reward items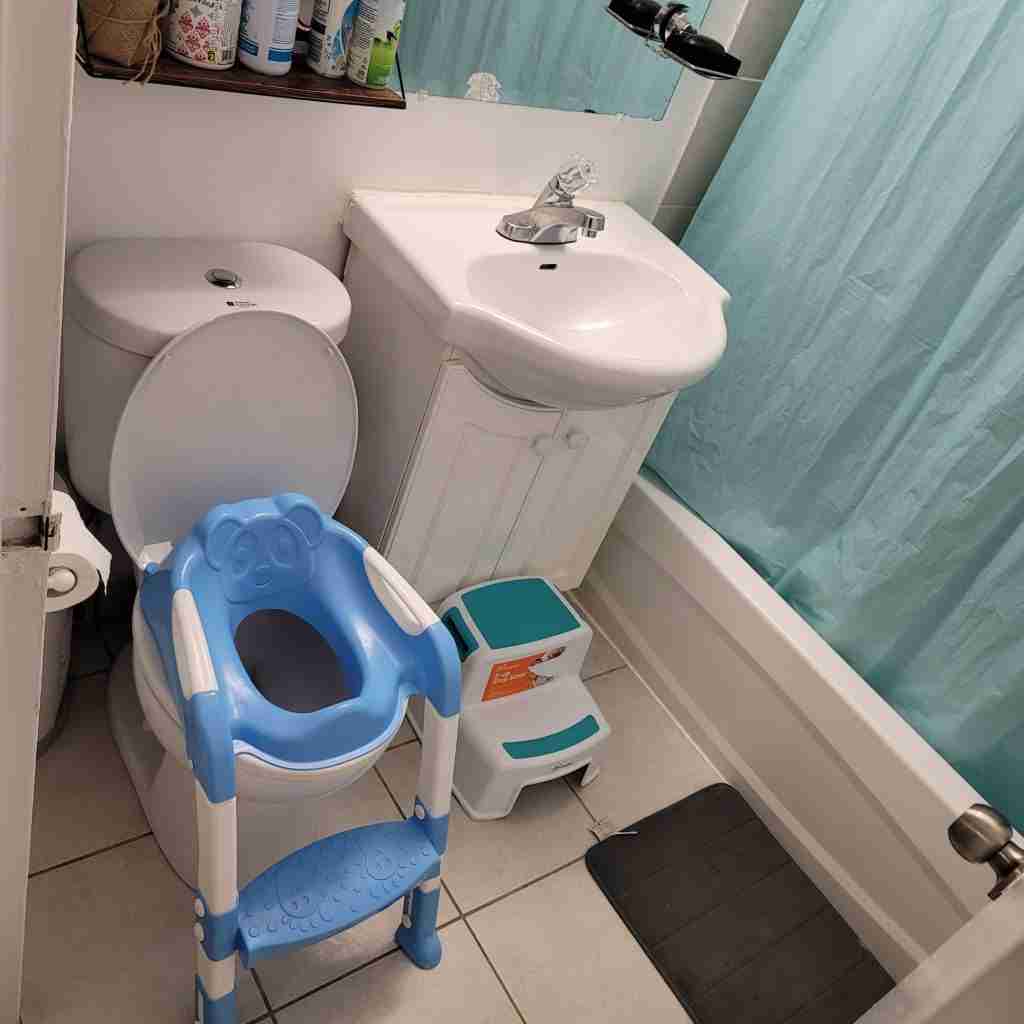 How to use the potty training items
When my son was ready for potty training, I realized that he didn't want to use the training potty because he viewed it as his chair while waiting for me to use the bathroom. As a result, I ended up buying a toilet ladder for him to use the real toilet. I found this to be the best decision I did as we never had to transition from the training potty to the actual toilet. Using the ladder and the actual toilet also helped with the elimination of constant cleaning up sessions.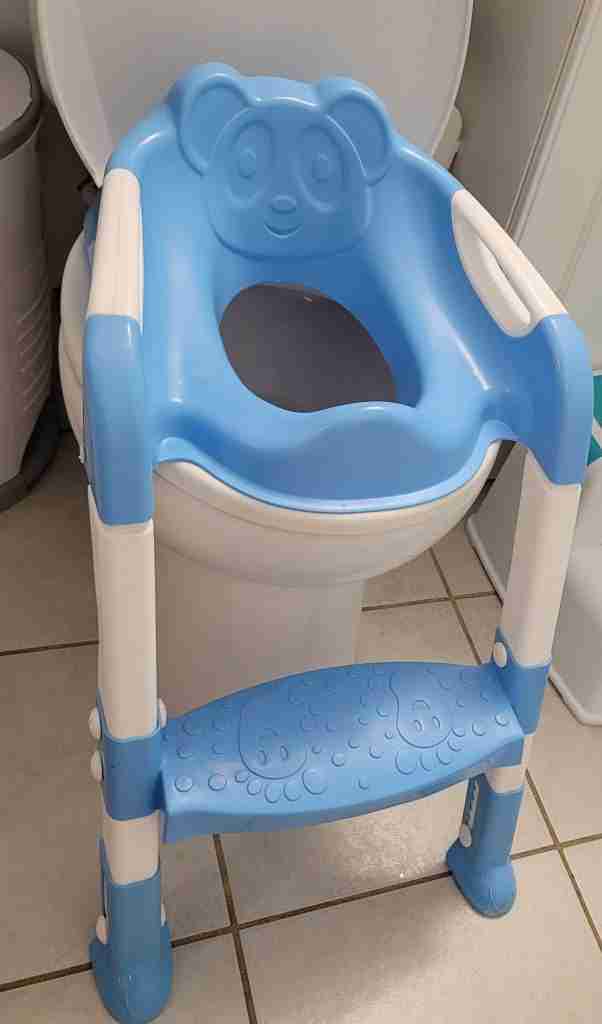 In the beginning there will be a lot of accidents as your child gets used to not having a diaper on. Therefore, to lessen the number of times you have to wash off the underwear just buy as many as you can. If you can't find a log sheet you can prepare your own. All you need is somewhere to record the time when you take your child to the toilet. This helps to check the intervals between toilet visits. When I started, I would take him every after every 20-30 minutes. If he didn't do anything then I would take him every 5 minutes after that until he managed to at least pee.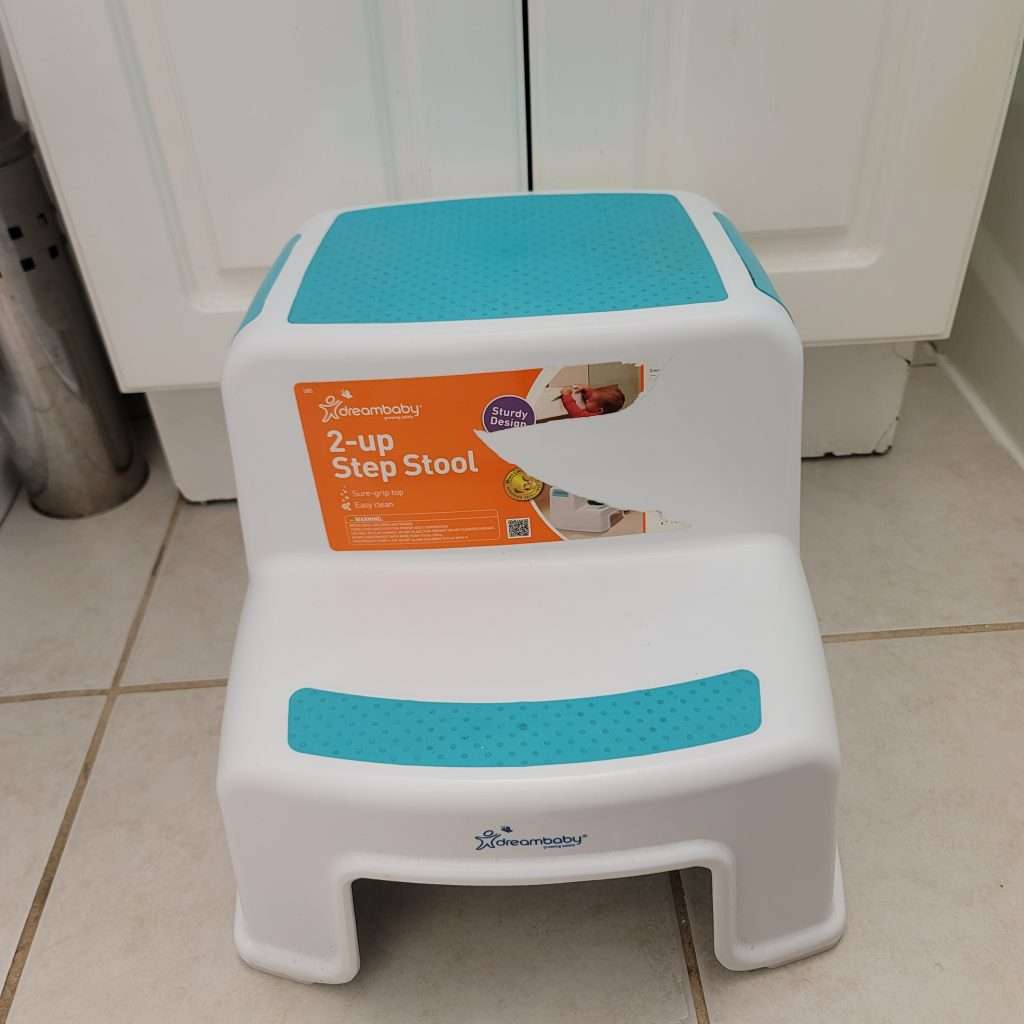 Patience
Potty training autism kids who are non verbal is not a one-day job. It takes time maybe 2 weeks, a month or even a year. In the case of nonverbal ASD children it can take even longer. Sometimes it is very difficult for our kiddos to grasp many steps at the same time. Therefore, as a parent you must have the patience to teach one thing at a time until they have mastered the whole process.
When training my son, I started with him getting familiar with the bathroom. I would go with him each time and help him with undressing, climbing the ladder, sitting, dressing and hygiene. When he was able to sense that he needed to use the bathroom on his own, I then moved to teaching him how to undress. I would make sure that he was wearing shorts or pants that were easy to remove on his own. Nothing with a zip or button. It didn't take long for him to master climbing and sitting on the toilet. within a year he was able to go to the washroom independently.
However, we still have to follow him and remind him to wash his hands. It's been 2 years now trying to master potty training and he is still learning how to thoroughly wipe clean after a poop session. So be patient when potty training and don't rush the child especially when they have a developmental delay.
Consistency
Potty training requires a great deal of consistency. Try to use the same phrases, same location of the bathroom and establish some sort of toilet routine. The reason why you should try to be consistent is so you don't confuse the child. In order to maintain consistency, start your potty-training journey at a time when both you and your child are spending at least a week or more at home. This is so that when you ditch the diapers your child has enough time to get used to not wearing them and using the bathroom instead.
Rewards and consequences
It is difficult to break a habit in kids. They will need a dear understanding of why something that was acceptable like peeing in the diaper is suddenly now being considered a bad thing. Rewards and consequences are very crucial in your potty-training journey. Use rewards to motivate a repeat of good behavior like peeing in the potty and establish consequences for when accidents happen.
You know what motivates your child and how you discipline and caution them. In the case of my nonverbal ASD son who doesn't understand much of "do this to get this" I tried candy as reward for using the potty but it didn't help because he didn't like eating it. I then realized that all he wanted was a simple praise when he did good. So, each time he went potty I would clap and give him So much praise.
Although it is difficult for him to understand facial expressions and other social cues, he is great at understanding the tone of the voice to know when someone is being playful, mean or serious. Therefore, I would make my praise as cheerful as possible. In the case of an accident, I would use a serious tone and made a big deal out of it until he finally understood that peeing in his pants was not acceptable.
Relax
So, this was just a glimpse of my experience potty training a non-verbal autistic child. I'm sure by now you have figured out that it wasn't as easy as many would think. Take your time do not put so much pressure on yourself or your child and learn to accept that accidents will happen.